our programs
Make the cash you want fast and without any hassle. Get $35 to your account right away when a member signs up. Reliable, on-time payouts for those who don't want to wait or worry about retention.

Send visitors to our 100% TGP- friendly, console-free tours, and get $30 for each and every sale your traffic makes. Don't wait for them to rebill, get cash right now!

Make money in adult the classic way and work for the long term profit with our 50% revshare program, console-free. Get 50% of every sale amount your visitors make, be it initial signup or renewal. Retention is maximized with our regular updates and exclusive, 100% niche content.

Endorse our program for your fellow webmasters and get commission from everysale they make, including initial signups and renewals. That's easy cash, especially when you build a solid referral base, and each of them earns you10% from every transaction!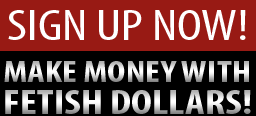 last added site what we offer you?
visit the site
100% exclusive, never-seen contentOur sites are filled with all-exclusive, niche-targeted content not available inside any other site in the world. Every episode is custom-shot for our site which really keeps the members hooked.
Cascaded billingWe employ an advanced cascaded billing system which keeps sending the visitor to secondary payment processors if the card used is declined by one of the companies.
Niche, well-made promosChoose from hosted Flash videos, video or photo galleries, text promos, banners, content in ZIPs. Need more? Feel free to request!
Free affiliate hostingPlace your free galleries and sites including top lists and CJ sites on our state-of-the-art servers ready to handle your growing sites.
Flawless affiliate supportTechnical issues? Sales advice required? Something not clear enough? We are always out there to help our affiliates with every aspect of our mutual work